Home Storage: The Perks and Hidden Risks of Storing Things at Home
The Perks and Hidden Risks of Home Storage
Home storage is an option for those who don't want to spend money renting or paying off a storage unit. That's because you pay for the space right in your home, either by buying a storage unit for your garage or by creating space on the top floor of your home. There are perks to storing things at home, but there are also some hidden risks that you might not be aware of, like the risk of burglars, house fires, and more. Not to mention potential hazards that we sometimes store at home like flammable liquids, etc.
Are there risks to home storage?
The perils of storage sheds aren't limited to the risks that you might not be aware of. There are some hidden costs associated with home storage, including moving fees and insurance premiums. Storage units typically come with insurance, so if you choose to store your goods at home instead of renting a storage space, it's always best to get the same coverage.
Are moving fees and insurance premiums worth it?
Moving fees and insurance premiums can be worth the cost if you're storing something valuable. If you store an old coffee pot, however, your risk of losing or damaging it is pretty low.
Other risks that you have to take into consideration are if your home is burglarized or if someone in your family needs a place to store their items while they look for a new living situation.
The benefits of storing your belongings at home include not having to pay for a monthly storage fee, the convenience of being able to access items quickly and easily, and that you can store sentimental items in your own home.
Other risks of home storage include the following:
If you don't keep your stored items in good condition, they could become damaged or lost. This would be an expensive problem to fix.
If you don't properly organize your home storage space, it can be difficult to find what you're looking for.
It's not always easy to get rid of items that are stored at home.
Below are some tips on how to get the most out of your free home storage space with some storage organization hacks.
Office storage & organization
Decluttering is a great way to clean up your home office. You can go through what you have and see the items that are no longer needed. Then, separate work areas in your home by furniture, decorations, files and paper documents, and working space. Additionally, paper filing systems are used to store documents in the home. These could be for business or personal use and can hold up to 500 sheets of paper each. They also have expandable folders that allow more home storage space while still staying compact enough, so it doesn't take up too much room on a desk or other surfaces.
Once you've determined what kind of file system works best for your needs, there's no need to worry about finding somewhere safe and secure where you can keep it without worrying about it being stolen or damaged. Vertical storage is another option to consider, with wall-mounted folders and baskets that are both simple but effective. When it comes to home storage, many people are turning to household items that can be reused for different purposes. Old cans, mason jars, tea containers, and cookie tins all make great desk organizers. A desk must have good drawer space with attached shelving in order for these objects to fit without any issues or overcrowding.
It's essential not only on the inside of your home but also on the outside of your home because you'll need a place where you can store things when they're not in use. A home office desk on wheels can make your workspace more productive by providing easy access to items you need. Home storage is becoming more popular, but it isn't without its risks. Storage on wheels can help make the most of limited space and improve efficiency at home office spaces; utility carts are also an excellent idea for those with limited mobility or heavy items to carry around.
Closet storage should be used as well because they're usually not seen by guests and offer ample opportunities for organizing supplies easily accessible when needed. Floating shelves are a simple DIY option for more home storage. They can be created with inexpensive materials, such as wood or plastic laminate, and the installation only takes an hour.
The floating shelves base is attached to the wall by screws that have been pre-drilled into drywall holes in your walls. This allows you to create any shape of the shelf top depending on what you're looking for without having to worry about proper measurements or screw placement since it's already done for you. Home storage solutions include pre-existing shelves and hangers, movable cabinets, or even file cabinets. These three options are inexpensive and straightforward to use for a low-cost solution in your home office without having to worry about the quality of storing things in them.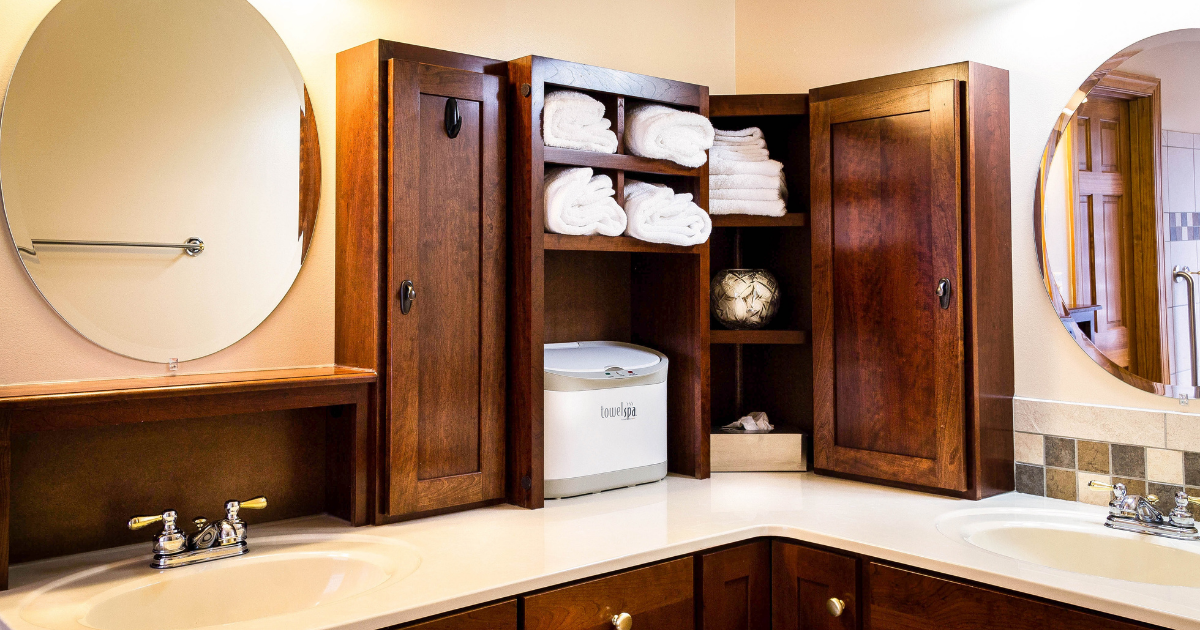 Bathroom organization
Decluttering should always start with a good declutter. When you're done, it's time to corral your products on the counter by using trays and putting items that are on the counter in the back of the space. You can save soap by using a foaming pump instead of pouring it directly into your hand for use.
Over-door organizers are a great way to get extra home storage in the bathroom. They can be used for all your toiletries, towels, and other items that need to stay organized. The command hooks work well with face towels because they're easy to hang on them and take up very little space.
First of all, home storage systems that provide a set structure for your bathroom can help you to be more organized and clean. For example, drawer dividers are helpful in organizing the items within the drawers. Acrylic dividers make it easy to see what's inside each compartment without having clutter from other things on top of them too.
The only downside is that these products may not last as long as traditional ones would because they're made with cheaper materials like plastic or acrylic instead of metal. Bathroom organization is important to the user. It helps them get ready for school, work, and life in general without forgetting anything essential. Caddy provides a solution by not only providing home storage but also holding personal care items so that they don't have to worry about it being out of reach or left behind when needed most.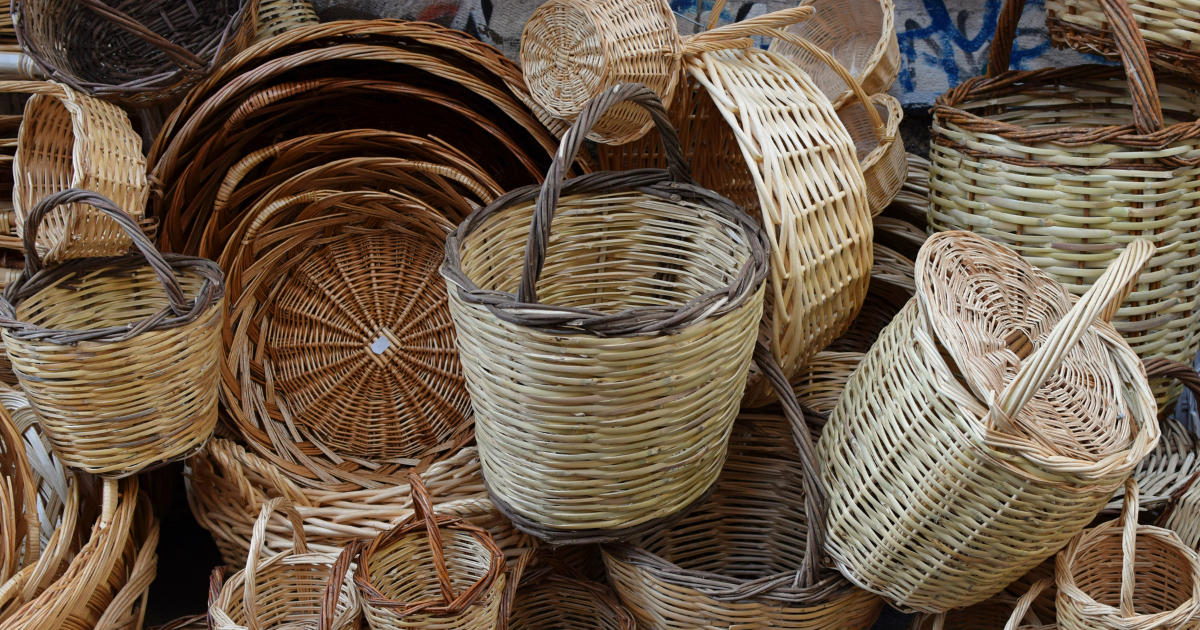 Storage bins, baskets & drawers
Baskets, baskets, and more baskets! Storage bins, drawers, and cubes are the tools of the trade for many people who store things at home. With so many options on the market, it can be hard to decide what to buy. When storing items at home, you have a lot of options. You can go with fabric storage bins or even more specific products like the round fabric tote if your laundry room is on the small side. However, it's important not to overlook drawers for saving space by organizing tall items and keeping them hidden from view when they're not in use.
Stacking bins and drawers can be used to organize items under the sink, makeup, electronic devices and accessories, writing utensils, and office supplies as well as toys. It is easily accessible when stacked, so it's perfect for those who have limited home storage space in their kitchen or bathroom. This product comes in white which makes them a versatile option because they work with many different colors of decorating schemes.
The clear square and rectangle bins are perfect for organizing your pantry, under the sink, or even kitchen organization. The size is just right to hold a wide range of items with its small footprint that makes them easy to stack on top of each other. These containers can be used for anything from socks to tools. Stackable baskets make home storage quick and efficient because they refer everything together in one place without taking up too much space at once.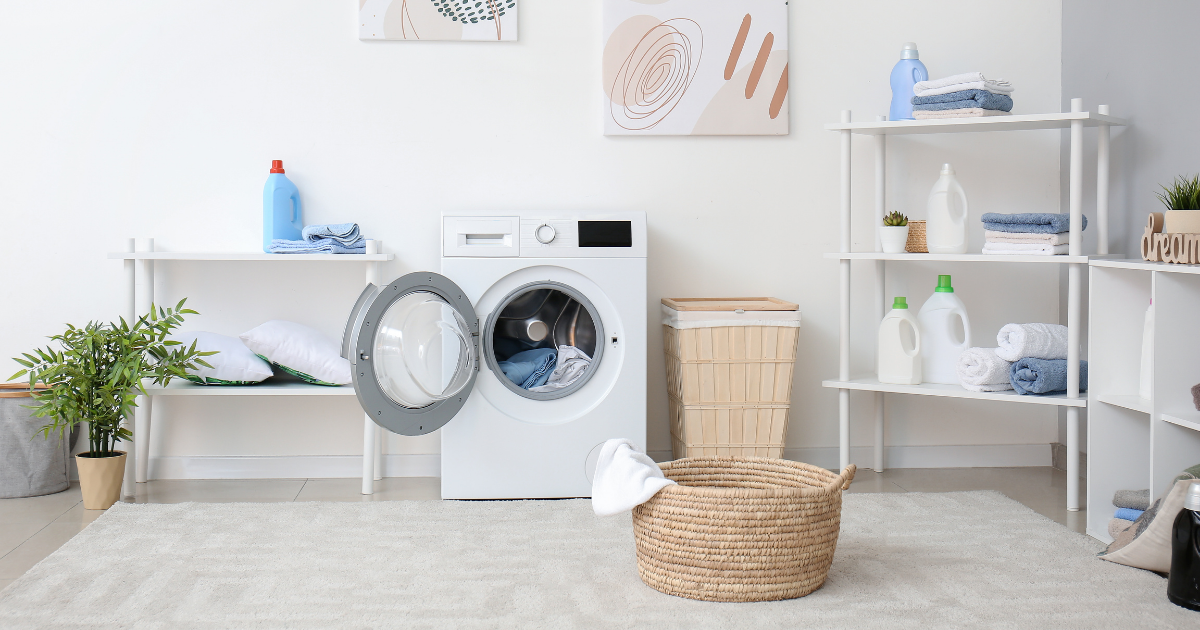 Laundry room organization
Laundry detergent bottles are ugly, but they're also necessary. They make it easy to find the laundry detergent you need and keep it organized in your home. If you have a builder-grade house, though, the chances are slim that there is anything other than wire racks for shelves in the laundry room.
In this beautiful laundry room, the homeowner had two different sized baskets in order to maximize home storage. There were clothes drying rack included so that they could dry their clothing without leaving an unwanted mess behind. This is beneficial for people who are not experienced with organizing their own space because it's difficult when you're on your own to find the perfect size basket or shelf that works well for your needs.
Additionally, tension rods are an affordable way to get your clothesline installed without spending too much money. They also come in many different styles and can be used with other types of hangers like plastic or wood for balanced and beautiful results.
The only downside is that these lines tend not to last as long because they don't use metal hooks; however, the installation process is straightforward enough that homeowners shouldn't have any trouble installing one themselves with a little bit of time on their hands!
Laundry must-haves
Storing items in the home is convenient and cost-effective, but research has shown that there are risks associated with doing so. For example, studies have shown that keeping clothes in the washing machine increases the risk of mold development by 5 to 10x.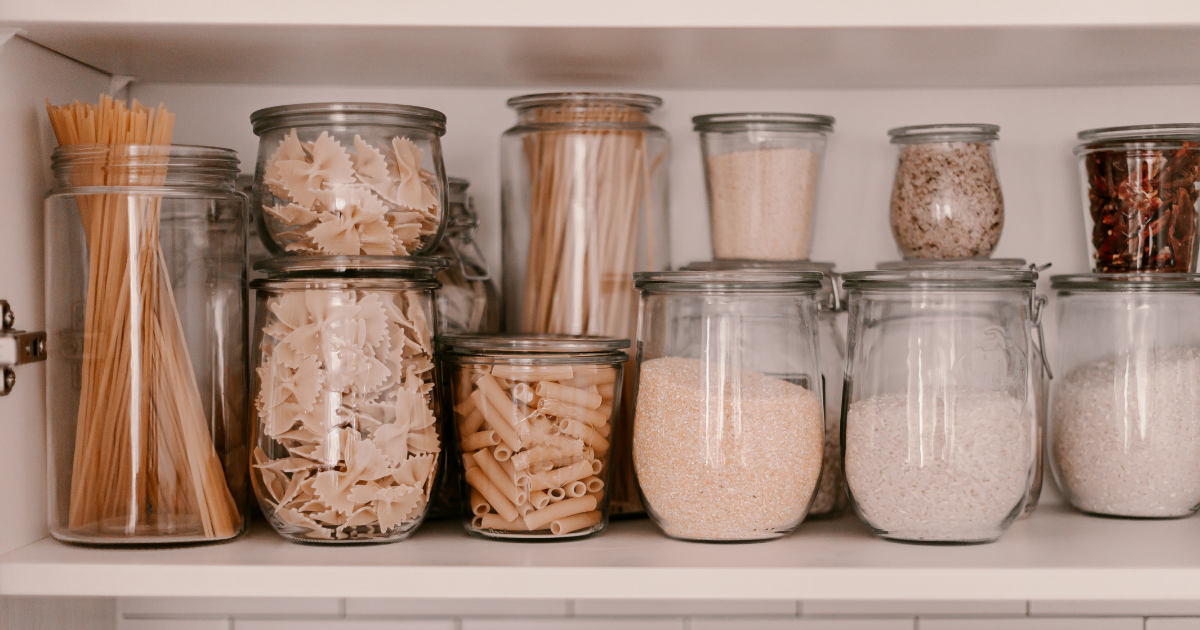 Kitchen storage
Kitchen storage is a great way to streamline the cleaning process. The benefit of this type of kitchen storage is that it makes use of unused space at the narrow end of your kitchen cupboards. When storing items, be sure to pick out what you need quickly and easily with a pull-out cutting board or slide it right back into the counter when done using an item.
Kitchen home storage is complicated and hard to organize. The kitchen has a variety of cool, convenient compartments that help with the organization process. There are hidden compartments in the backsplash for small items like spices, while there's also an area behind the trash can for spare bags.
It's not only functional, but it doesn't take up too much space either, which makes this one-of-a-kind design attractive and practical at once!
Kitchen storage needs
Kitchen storage needs are determined by assessing your kitchen and taking inventory of your belongings. 'Kitchens are often cluttered with items that have no particular function. Decluttering the kitchen is a good time to declutter and bring the focus back on what really matters in life, like creativity and confidence.
The goal of kitchen storage is to keep items in functional zones. A typical kitchen has five functional areas: cooking, cleaning, food prep, dining/entertaining, and the rest (e.g., laundry room). Calculate how many frontages you need for shelves or drawers with a calculator before purchasing new ones.
Kitchen storage needs vary from person to person. The standard measure for kitchen cabinet space is the number of shelves and drawers you have, as well as their width and depth. A designer can help create a customized plan that meets your specific needs based on these dimensions.
When you are looking for a new kitchen layout, it is recommended that you mentally walk through the space and imagine yourself in each area. This will help to assess the functionality of your design so that no one gets disappointed when they move into their dream home or apartment.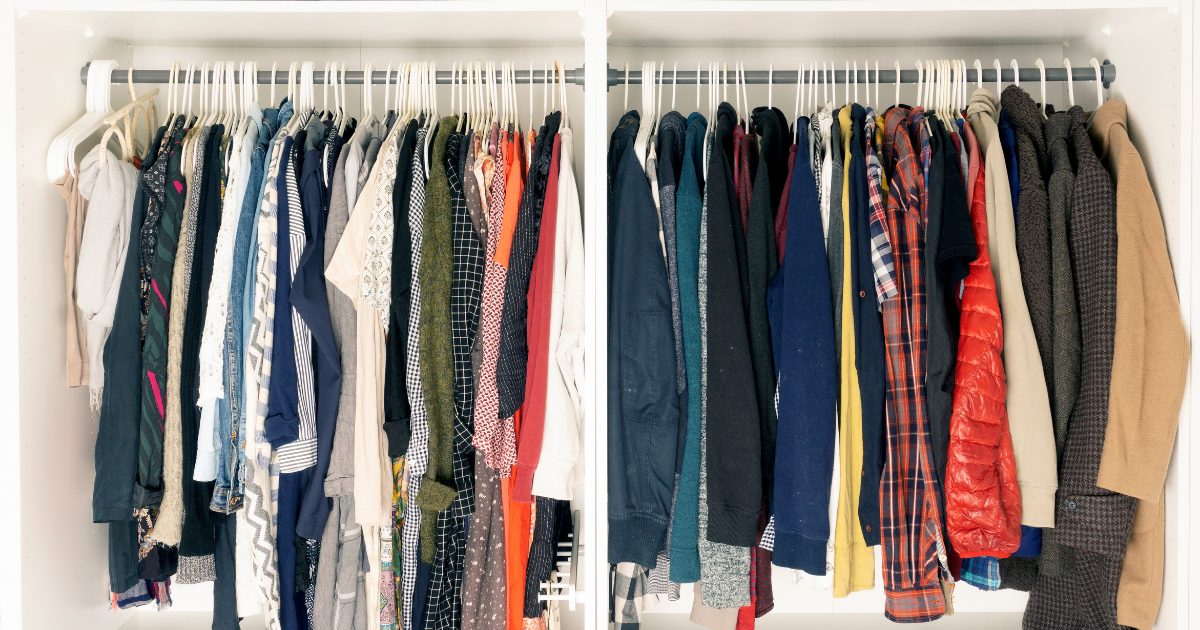 Closet organization
Organizing the closet can be a daunting task. You have to declutter your clothes by category, sort through every Not single item in one category before moving on to the next, and make a commitment not to keep anything you don't love or wear often.
The benefits of storing items at home include being able to keep a close eye on your belongings and the ability to organize them in a way that suits you. However, there are also hidden risks when it comes down to storage. For example, if the closet is not deep-cleaned or well maintained, dust mites can breed and cause health issues for individuals who store their things at home. Additionally, whatever clothing or other personal objects you decide not to donate should be stored separately from other potentially hazardous items.
The benefits of home storage are many, but it's important to consider the risks. Closet organization is not always easy and requires patience. Figure out what you can do to fix problems in your closet so that they don't continue occurring, or else find yourself with a cluttered mess on your hands!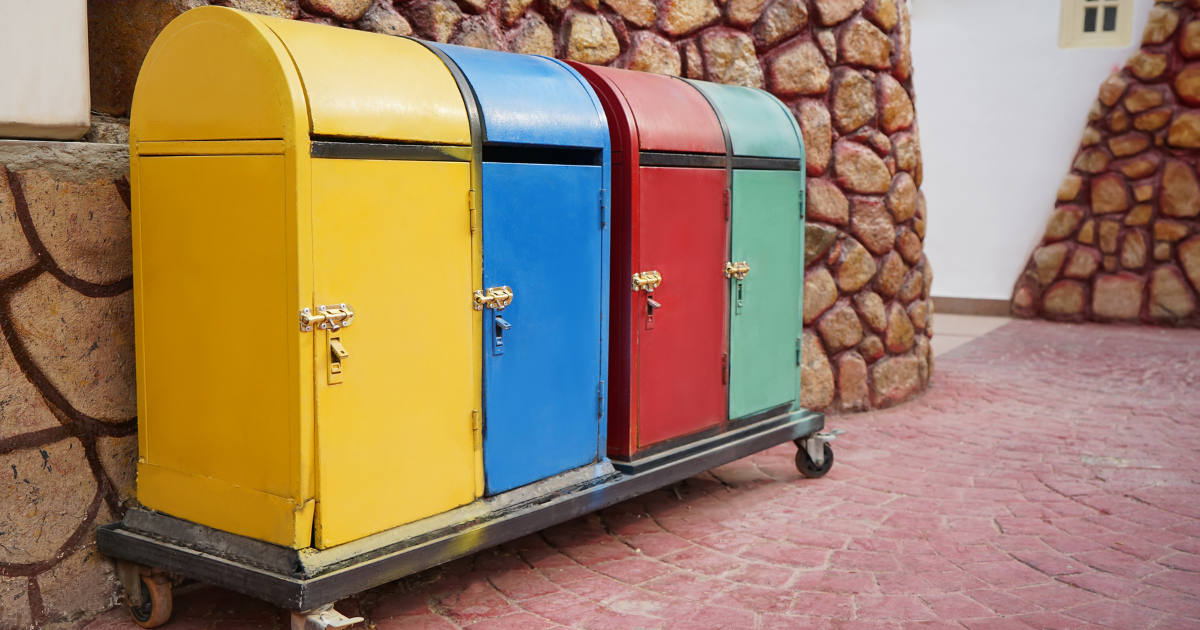 Trash cans
A trash can with a bag holder is an effective way to keep your home clean and organized. Each bag holder is made of two curtain rod hangers and a short length of wood dowel, which creates a sturdy, stable base for the bags to rest on. The wooden dowels also make it easy for you to empty the trash when it's full by simply pushing them out through the bottom of the bin.
In addition to being a convenient way for homeowners to store trash cans, the bags also have one loop on each side. This design allows users to easily tie up the bag and prevents it from falling out of its holder.
Homeowners can use this feature when storing their garbage without having any difficulty in finding them later on in case they need them again or if there is an emergency that requires immediate disposal of trash.
Baskets, bins, more
Baskets are one of the most popular storage containers for homes. They come in many different shapes and sizes, making them ideal for keeping items as toiletries organized. Crafts: Basket decoration can be created by using brightly colored baskets with clever storage solutions inside of them.
The Gingham Liner Basket holds all the necessities for entertaining games, DVDs, and other entertainment needs. The Clear Plastic Boxes hold art materials like markers and paintbrushes. The Seasonal Gear can be stored safely out of sight with custom numbers on the hardware store's shelves that match your decorating scheme.
The storage of your photos is easy with photo labels. Photo Labels are perfect for labeling and organizing, including the creation of baskets, bins, albums, etc.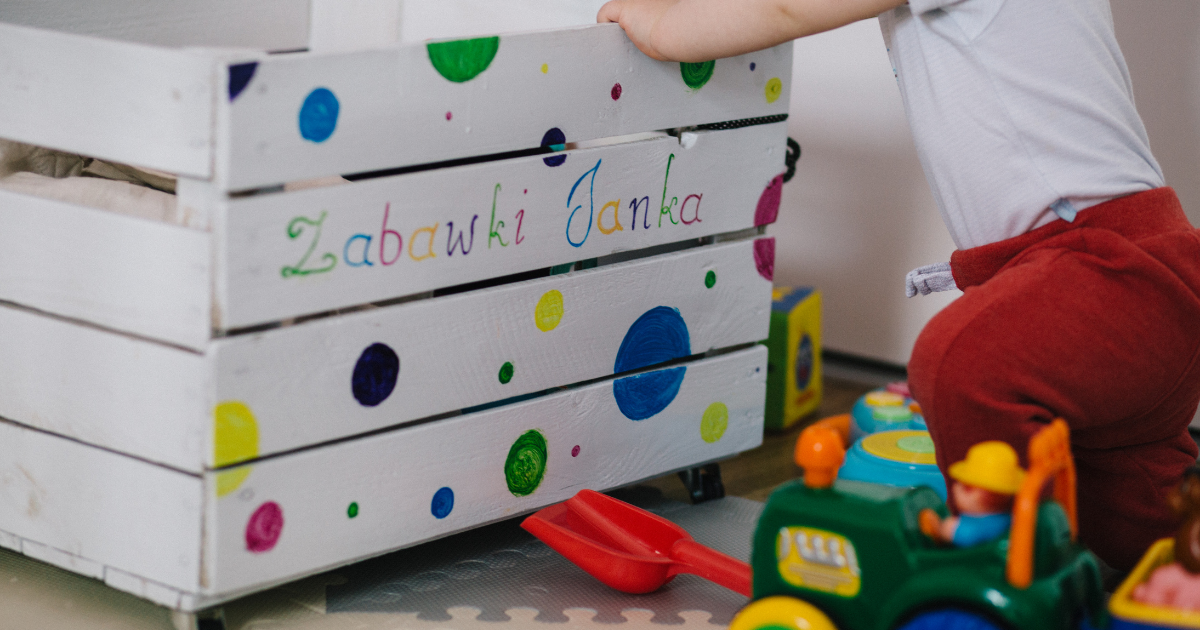 Kids' storage
Storing kids' artworks in the house can be a challenge. Kids often have too many projects going on at one time, and their artwork piles up quickly. It's also a great idea to rotate new projects and artwork every few months so that you don't get bored with them. One way to overcome this problem is by installing angled "ball ramps" made of scrap wood to use that narrow gap between two garage doors.
A few extra steps taken to organize your home can yield a more organized and less cluttered living space. One way you can do this is by purchasing storage furniture items that will help keep the room neat and clutter-free. Items like benches or ottoman trunks are great for storing away clothes, toys, shoes, boots, blankets, etc.
Another benefit of organizing your house with these tasks in mind is that it makes cleaning up after yourself easier when doing so becomes necessary due to an overflowing room, attic, or basement.
When it comes to storing things at home, there are many ways that you can go about it. One way of doing this is through the use of storage units for kids' rooms and closet organizers. These solutions will help your children stay organized while also giving them more space in their bedroom or lounge area.
The second option is by using laundry drawers which come with a wide array of colors so they can be easily matched with other items in the room without being too distracting from what's on display. These drawers are also useful for storing away items that aren't meant to be seen or touched.
Finally, a solution that you can use is by using the smart closet organizer, which will give your children a place to put their clothes and other clothing accessories. The flexible fabric drawer makes it easy for kids to take out what they need quickly without having an awkward struggle with the rack of hangers in front of them.
Where can I find stylish storage solutions?
Storing things at home is a popular option for those who don't want to spend time and money on an expensive piece of furniture. There are many different options for storage furniture, including sleek, elegant pieces that can be used as everyday storage solutions and eye-catching statement pieces designed to house essential items.
There's also the perfect match: stylish storage with contemporary accents that will coordinate with your existing decor.
Home storage solutions are the perfect way to organize and declutter a home. With this in mind, I have compiled some tips on what you should think about when making your purchase, as well as share with you a list of stylish options that will propel your space from ho-hum to chic!
Where can I find storage furniture for the garage?
In order to maximize space in a small garage, storage furniture is essential. Not only do these pieces elevate your space, but they also have heavy-duty mounting hardware that can be mixed and matched with other items. Individuals can purchase this piece of furniture for their home or even place them throughout the house to hold tools, lawn equipment, holiday items, etc.
Where do you store your belts?
Belts can be stored in a variety of places. Many people prefer to store their belts on the same rack as their shoes, as it is more convenient than keeping them in a closet or a different room. Alternatively, belts can be stored in a closet or garage. Other people choose to store their belts on a hanger and hang them up.
How about this inexpensive and easy-to-make belt holder?
Storing things at home can be a good thing, but it's important to remember the risks of storing your belongings there. Costly damage from flooding or fire is just one of many potential disasters that could happen while you're out and about.
There are lots of options for storage furniture in the garage or kitchen. You can find a belt holder with wooden hangers and cup hooks, which is easy to make and inexpensive, or you could use other types of closet organizers like rack shelving units.
Latest posts by Mason Fairbank
(see all)