A Guide on How to Choose the Right Storage Unit Size For The Space You Need
How to Estimate the Storage Unit Size Based On The Space You Need
The difference in pricing between a small and a medium storage unit is more than $800 annually—regardless of which self-storage company you go for. This means it's worth taking the time and estimating the size you'll need before leasing a unit. Estimating the size you need before renting a unit is the best way to save money. It doesn't matter if it will only serve as temporary storage while you remodel or if your garage is at full capacity after a move. The following steps could potentially save you a few hundreds of dollars:
Make an inventory of all your belongings
The first step in estimating the storage unit's size is to count how many items you will store. List all of the boxes you have, and identify bigger items like tables, couches, and bookshelves. Note everything down so you can use it as a reference later. For example, if you want to keep the contents of a small room, your list might resemble something akin to this: 1 cot, 1 nightstand, 1 dresser, 2 chairs, 1 table, and so on.
Verify your options for home storage
Once you've listed every room in your house, it is important to ensure you've taken advantage of all the available storage space available at your home. Avoid the last-minute rush and expense of renting a storage unit when there are cheaper and more cost-effective options available. The last thing you want is to sign a lease on a storage unit, just to realize you could have gone for a smaller, not to mention cheaper, one by keeping some of your stuff in a slightly empty cabinet or a vacant part of your garage. When comparing small and medium-sized storage units, it may be worth taking five extra minutes to weigh the options to ensure you are getting the best value for your money.
Consider your space
The next step in estimating storage unit size you will need is to take measurements of your things. The two measurements you want to have are how much floor space we can use up, which will be less than a square foot per item.
Square feet
A storage unit is typically the size of the space they will hold, that is, 5 square feet. If the area you are packing is 5 feet by 5 feet, you would need a unit of 25 square feet at a minimum.
Cubic feet
To calculate how many cubic feet your belongings would take up in a storage unit, multiply the width, length, and height of your stuff. If they will make a pile with the measurement of 5 x 5 x 5 feet, you'll need a 125 cubic feet storage unit at the minimum.
There are many methods to estimate the dimensions of your belongings. One way is to measure your pile by counting the number of inches in a pile. The other option is to measure each item individually and adding up the numbers. Any method will work so long as you have an accurate estimate of the square or cubic footage of your items.
Pick between a large, medium, or small storage unit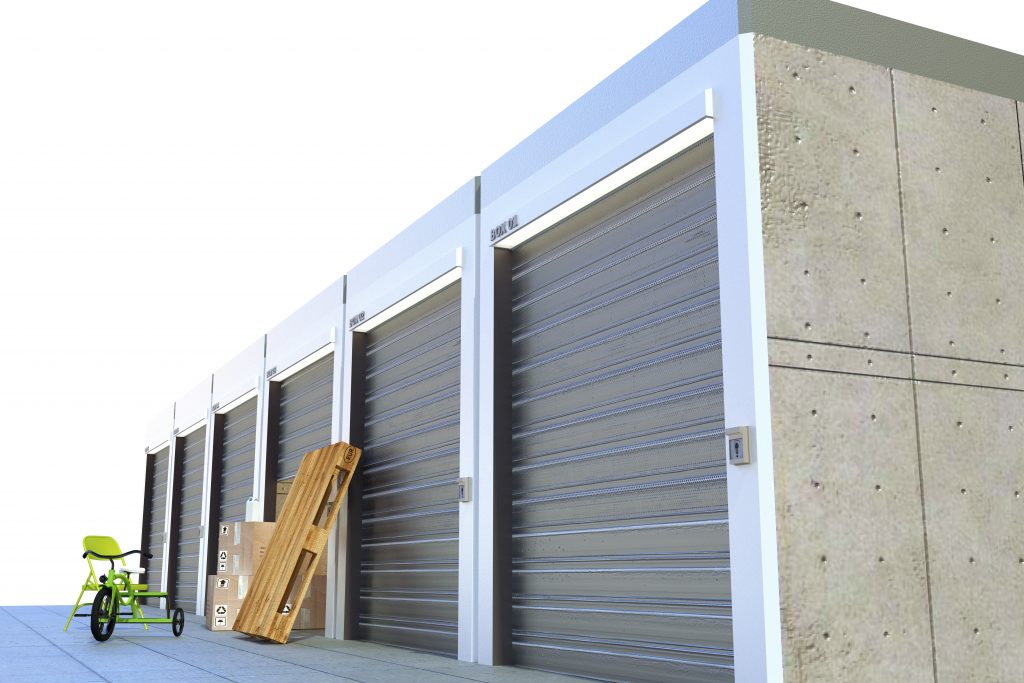 You need to measure everything so you can determine if you need a large, medium, or small unit. There are various storage unit sizes. However, they all come down to these three classes. Self-storage companies usually have information on the sizes of the units they offer available on their website.
Research definite measurements
To estimate the size of storage unit that you need, you will need to contact a few storage facilities to ask about a particular size before making a decision. Storage prices can be a significant factor to consider, so make a calculated choice. Make sure that you make a unit that is big enough to hold all of your items, but not too large that you have unused space.
After narrowing down your choices to either a small, medium or large unit, you can now start your research on storage unit websites (make sure you find the ones with measurements that match what you want) to gather more definite measurements and see what kind of items the facilities say will fit (recommendations differ from one company to another). You may want to compare with a few different storage providers in your location.
The 5×5 Unit (usually 25 sq. ft.)
Ideal for storing extra items such as boxes, twin-size mattresses, books, records/files, and other small miscellaneous items, roughly the size of a home closet.
The 5×10 Unit (usually 50 sq. ft.)
Ideal storage space for the contents of a studio apartment, including a number of boxes, kitchen appliances, a small mattress set, chairs, or even a motorcycle.
The 10×5 Unit (usually 50 sq. ft.)
The ten-foot by five-foot size unit is identical to a 5 x 10 combination, with a wider door and shallower storage depth. The wider door and shallower storage depth typically make it easier to access your items than a 5 x 10 would be.
The 5×15 Unit (usually 75 sq. ft.)
The small size of this container means it is a great option for storing the contents of a one-bedroom apartment. Ideal for furniture including a couch, chair, and small dining set, sporting equipment, bicycles, business merchandise, seasonal items, and sporting equipment.
The 10×10 Unit (usually 100 sq. ft.)
Ideal for storing the contents of a 2 bedroom space. Perfect for holding an entertainment center, king-size mattresses, larger appliances, dining room furniture, and other various items you'd find in a 2 bedroom space.
The 10×15 Unit (usually 150 sq. ft.)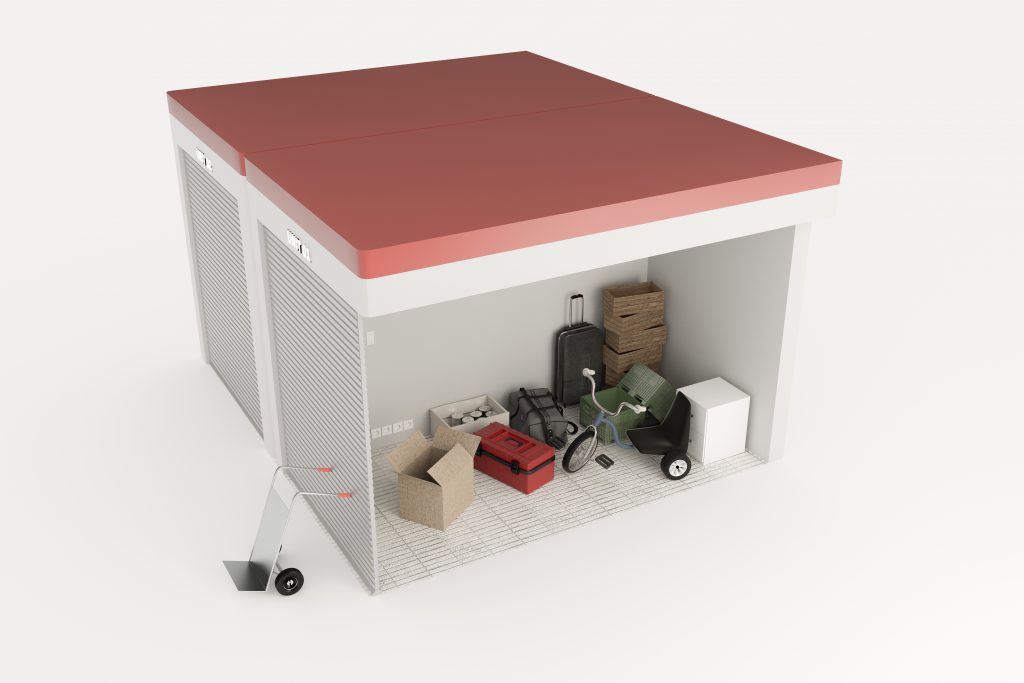 Perfect for storing large screen televisions, bikes, and other sporting equipment, master bedrooms, large furniture, full dining room sets, or music equipment like a C-3 piano, drum sets, or equipment needed for a long-term tour.
The 10×20 Unit (usually 200 sq. ft.)
Now we're getting to sizes that are ideal for cars, boats, and other vehicles. A 10×20 unit is ideal for a small car with some extra room to spare or a 3 to 4 bedroom set. Fill the remaining space with sports equipment, small furniture set, boxes, or other small to medium personal items.
The 10×25 Unit (usually 250 sq. ft.)
This boat storage garage has the capacity to accommodate a boat that is either to be stored by the shore or one that has a trailer.
The 10×30 Unit (usually 300 sq. ft.)
A 10×30 unit is great for storing a large vehicle, small boat, and other large items with room to spare. Moving across the country? This size unit is ideal for storing the contents of a large home while you settle in.
Vehicle Parking Spaces
Parking spaces come in a variety of sizes while offering unique features. Visit our vehicle storage page to learn more about sizes and even tips and tricks that will keep your vehicle in the same condition as when you left it.
Frequently Asked Questions
What is the average square footage of a three-bedroom house?
In America, the average 2,000 square foot home has 3 bedrooms. Most of the living space is in the spacious living areas, including kitchens which Americans favor. The average single-family home in the U.S. is around 2,400 square feet or 223 sq. meters.
How are storage units priced differently based on size?
The cost you need to pay for every square foot of storage varies depending on the location of the facility, the features you select for your unit, and a number of other factors.
What if I choose the wrong unit?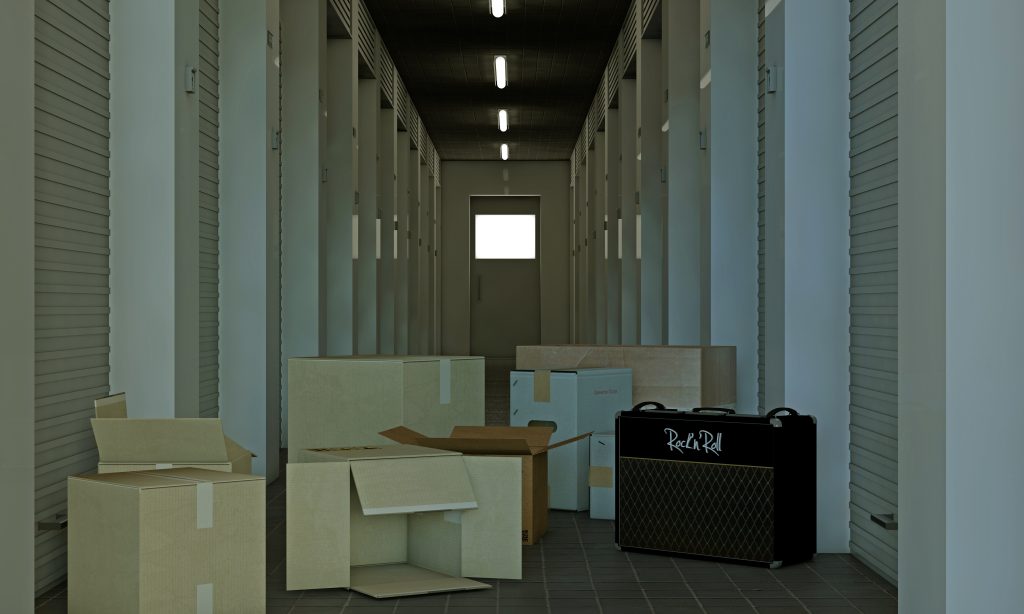 This is not unusual. It can be difficult to visualize how much space you need. If you have secured a storage unit that is inaccurately matched with what you plan to store, the facility manager can help find you the right storage unit size. They have certified movers on staff that can help you revise or modify your rental agreement and provide you with assistance as you determine the best size for your belongings.
Latest posts by Mason Fairbank
(see all)