How to Pick the Right Clutter Storage Movers and Self-Storage Company Near You: A helpful guide
How to Pick the Right Clutter Storage Movers and Self-Storage Company Near You
When you're moving, there are many things to consider – downsizing, decluttering, or just making a change. But one of the most important things is finding the right company to help you with your move.
There are many options for movers and self-storage companies, so how do you know which is the right option? Here are a few things to keep in mind as you're looking: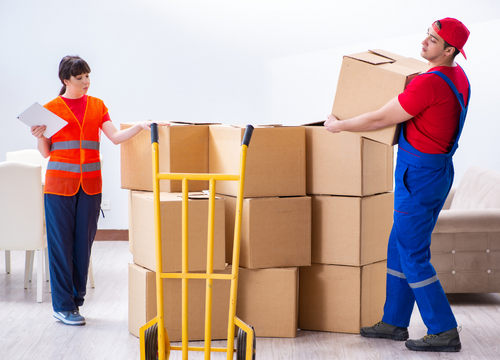 What are the benefits of using a storage mover?
We all know how frustrating it is to move into a new house or apartment and find that we don't have enough storage space. Clutter seems to accumulate no matter how much we try to declutter our homes. But what if there was a way to reduce the clutter in your home without getting rid of everything you own?
Enter: storage movers. A storage mover is a moving and storage service that will come and pick up your unwanted items and store them for you. This way, you can have the extra space in your home that you need without having to get rid of anything.
So what are the benefits of using a storage mover? Here are just a few:
Professional packing and moving services to help organize and store your clutter
The main benefit of using professional packing and moving services to help with clutter is that they are highly experienced and professional, rated 4.8 out of 5 on Yelp. Professional packing and moving services can help organize and move belongings safely and efficiently, avoiding any potential damages during the move. Clutter offers a range of flexible moving options to fit your needs so you can find the right storage solution for your situation.
Secure, safe, and reliable transportation of your clutter to the desired storage facility
Using a reliable and safe storage mover is important as it provides peace of mind. The company hires only full-time, thoroughly vetted employees so customers can trust their belongings will be handled with care.
Specialized equipment to help protect your items during transport
A storage mover might use a variety of specialized pieces of equipment, such as a hoist, for moving and storing belongings. They may offer additional services, such as packing help, with 20% discounts.
Ability to access your stored items quickly and easily
The benefit of using a storage mover is the ability to access one's stored items quickly and easily. This allows for convenience when adding more items to storage or scheduling them for return.
Professional movers who can help unpack and organize your items in the storage facility
Professional movers can help store items in a storage facility by providing secure and reliable transportation of your items. They can also provide packing materials and instructions to ensure your belongings are safe during the move.
Flexible storage options to meet your needs
Using a storage mover can offer several benefits, such as the availability of monthly payment options and discounts for longer commitments, the ability to manage individual items and schedule them for pickup or delivery, and additional optional services such as packing and shipping.
Affordable rates and discounts for long-term storage
A storage mover can be beneficial as they provide proof of insurance, protection plans, and competitive rates. They also typically have good ratings from customers and attractive pricing. In addition, they offer larger sizes of storage units than some self-storage companies and may even offer discounted rates for longer commitments. With some companies, customers may receive additional services such as labor and materials with their full-service options for an extra fee.
Eco-friendly practices to reduce environmental impact
Using a storage mover with eco-friendly practices is important because it reduces the moving process's environmental impact. By using a company accredited by organizations such as LEED or other green certifications, customers can be assured that their move will be conducted with minimal emissions and energy use. Additionally, eco-friendly practices can help save money on energy costs during the move.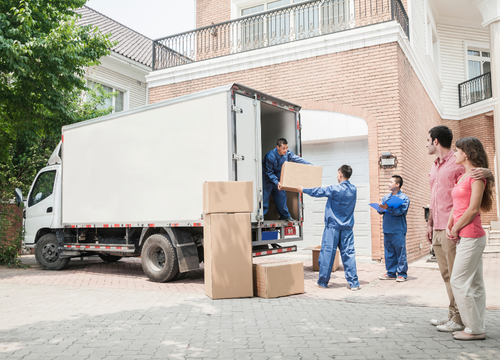 What factors to consider when choosing a storage mover?
Are you considering hiring a professional storage mover to help declutter your home?
When choosing a company to help you with this important task, there are many factors to consider. Here are some things to keep in mind:
Quality of customer service
The quality of customer service is an important factor to consider when choosing a storage mover, as it can make a difference in the overall experience. A high-quality customer service team that is knowledgeable and responsive can help ensure items are packed and loaded properly, ensure any requests are met swiftly, and provide helpful advice.
Price and cost breakdown
When looking for a good deal on storage movers, it is important to compare quotes from different moving and storage companies. With the help of free, no-commitment estimates, one can easily find a moving and storage company that best meets their needs.
Storage services offered
It is important to consider the storage services offered by a storage mover because they offer reliable and effective services. Moving companies provide a range of options, such as month-to-month rentals, climate-controlled warehouses with 24/7 security and video surveillance, closed-to-the-public storage, digital access to all your items, pickup and delivery of items to their facility with packing help and supplies available, and vetted staff members who receive benefits such as health insurance. Researching the various options available from storage movers allows customers to decide which moving company best fits their needs.
Online platform and tools
When choosing a storage mover, there are several factors to consider. Cost is an important factor, as well as the features offered and the ability of the storage mover to meet the customer's needs. It is also important to look for a storage mover that can quickly and easily move belongings with minimal hassle. Comparing quotes from top-rated moving and storage services helps customers find the best deals without commitment.
Safety and security of belongings
When choosing a storage mover, one should consider the safety and security of their items. Clutter warehouses are climate-controlled, clean, and have 24/7 security to ensure the safety of your items.
Storage rates
When choosing a storage mover for their clutter, people should consider the length of the storage commitment, discounts available, and protection plans offered. They should also research customer reviews and ratings of the location they are considering.
Quality of movers
When considering a storage mover, it is important to research the company and understand its reputation. Look for reviews from past customers, read customer feedback on the website or social media, and ask friends and family for their experiences. Be sure to confirm that they are licensed, insured, and bonded.
Insurance coverage
Insurance coverage when choosing a storage mover is important because it ensures that the belongings will be treated with care. It also provides coverage for any potential damages or losses that may occur during the move, which can give customers peace of mind knowing their items are protected.
Ease of setup
When choosing a storage mover, the ease of setup is an important factor to consider. This ensures that customers can quickly and easily move their items and store them safely without worrying about commitments or additional costs. Companies that offer free, no-commitment estimates for their services can often provide the most convenient solutions.
Access to storage units
Access to storage units is an important factor to consider when choosing a storage mover, as it ensures that all of your items are securely stored at a facility designed for storing items. Clutter Storage offers access to their secure and climate-controlled storage units in all locations, ensuring that customers' valuables are safe and sound. Digital access is also provided so customers can easily check on the status of their items with just a few clicks.
Variety of storage options
Having various storage options when choosing a storage mover is important because it allows customers to find the right solution for their needs. Different moving companies offer varying services, including packing help and supplies, home pickup and delivery of items, secure storage facilities with no commitment required, access to items online anytime, and flexible pricing. Various options make it easier for customers to select the best service for their situation.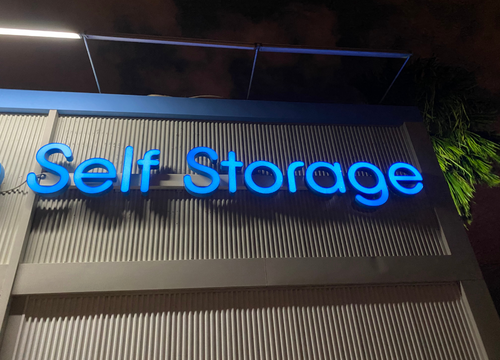 How to pick an affordable and reliable self-storage company near you?
When you're looking for a self-storage company, there are a few things you should take into consideration. You want to find a company that is affordable and reliable. Here are some tips on how to pick an affordable and reliable self-storage company near you:
Step 1: Research different self-storage companies in your area
It is important to research different self-storage companies before choosing one to ensure that the company offers the services, amenities, and insurance protection plans that best suit a customer's needs. Additionally, researching the company's reputation and past customer service records can help consumers decide on their storage requirements. Companies with good customer reviews are often more reliable than those with negative reviews or low ratings. Furthermore, understanding a company's location may provide further insight into its reliability and trustworthiness.
Step 2: Check customer reviews and ratings for each company
When choosing one, it is important to check customer reviews and ratings for each self-storage company, as this can provide valuable insight into the quality of service they offer. The Better Business Bureau (BBB) can be useful for researching companies as it processes complaints and reviews. Companies such as Storage Mart and Extra Space Storage have received an A+ rating from the BBB. Additionally, sites such as HomeAdvisor may have user ratings available to help guide your decision. Checking customer reviews can help you choose a company that provides reliable storage solutions.
Step 3: Compare prices and discounts between companies
Step 3 in picking an affordable and reliable self-storage company involves comparing quotes from top-rated moving and storage services to find the best price and quality. By doing this, individuals can take advantage of free resources to get a better idea of what different companies are charging for their services, ensuring that they make an informed decision when selecting a self-storage provider.
Step 4: Compare the security measures in place at each company
It is important to compare the security measures of different self-storage companies to ensure that belongings are safe and secure. Security measures such as 24/7 monitoring, photos of inventory taken when picked up, and personal protective equipment on staff are important factors to consider when evaluating the safety of a storage facility. Additionally, it is beneficial to see if a company offers bonuses or discounts for referrals or additional item storage fees. Customers can ensure that their possessions are in good hands by researching these topics before deciding.
Step 5: Read the terms and conditions of the company you are considering
Customers need to read the terms and conditions of a self-storage company before signing a contract to understand what fees, services, and other requirements may apply. By understanding the agreement, customers can be better informed about their options and ensure they get the best deal possible. Additionally, it is important to consider whether a self-storage company's data processing practices align with your privacy preferences.
Step 6: Consider the storage options available
Considering the storage options available when choosing a self-storage company is important because different storage solutions can be better suited for different needs. Depending on budget and space availability, selecting the right storage solution for individual needs is essential. Planning and shopping for storage containers in advance can help make the decision process easier and reduce clutter later.
Step 7: Ask about extra services like packing, moving, and delivery
When considering a self-storage company, asking about extra services they may provide is important. This can help ensure that the move is as stress-free as possible and that all necessary paperwork is in order. Knowing what additional services are available can also make it easier for a mover to pack properly for a move, saving time and making the process even smoother.
Step 8: Visit the facility and speak to the staff
To ensure the facility has proper security measures, it is important to visit the storage facility and speak to the staff before choosing a company. This will help confirm that the warehouse is clean and secure, with appropriate video surveillance systems and other security mechanisms, and ensure that staff members are highly trained. Additionally, by speaking with staff members at the facility, potential customers can ask questions regarding their items' safety while in storage.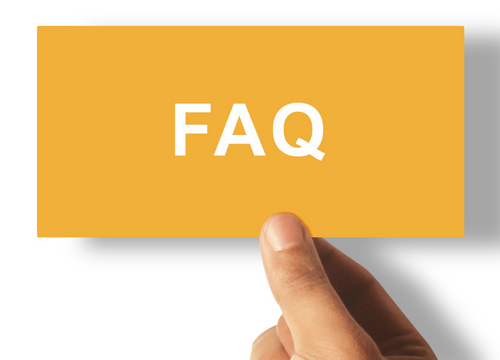 FAQs
Here are some of the most frequently asked questions about clutter storage:
What mental illness causes clutter?
The relationship between mental illness and clutter is complex. Studies have found that those who suffer from certain mental illnesses are more likely to struggle with clutter, as it can be a symptom of the condition. Additionally, in some cases, clutter can worsen symptoms associated with the illness, such as disorganization or low self-esteem. It is important for those suffering from mental health issues to seek help in understanding how their disorder affects their relationship to clutter and work on strategies for reducing it while they seek treatment for their condition.
Why is clutter a problem?
Clutter can be a major problem in any home or office. It can interfere with productivity and focus, make it difficult to find the items you need, and create an unorganized environment that is difficult to work in. Furthermore, clutter accumulates quickly and requires regular cleanups to stay organized. When this isn't done, it can cause stress and lower morale for everyone involved. When deciding how best to tackle the issue of clutter, it's important to consider storage movers or self-storage companies as viable options for reducing clutter levels at home or in the workplace.
What type of storage unit do you need?
Choosing the right storage unit size when dealing with clutter is important. Clutter offers various sizes to fit most customers' needs, and they have an estimator tool to help people determine which size will work best for them. Additionally, an industrial-looking storage shelf unit can be used to store and organize items in an organized and accessible way.
How much does clutter storage cost?
Clutter storage offers customers a convenient and affordable way to store their possessions, charging only for the space used. With clutter's easy-to-use technology, customers can estimate how much storage they need in just two minutes. The storage cost is calculated based on the required space, with no additional setup fee or deposit necessary.
Can you pay someone to declutter?
Many ask if they can pay someone to declutter their home, and the answer is yes. Clutter Moving and Storage offers free project estimates, and for an increased fee, they will send movers to take your things into storage. This can be a great way to save time and energy when removing clutter in your home. It's important to research different companies before deciding which one is best for you; researching reviews online can help you decide what company is worth the money. Additionally, you must assess your options carefully before deciding, as some companies may offer better prices or services than others. These steps will help ensure that you find the right clutter storage movers or self-storage companies near you so that your decluttering process runs smoothly.
Latest posts by Melanie Maxwell
(see all)