Self-Storage FAQ: Everything You Need to Know Before Renting a Storage Unit
Self-Storage FAQs
This guide is meant to answer the most often asked questions about renting a storage unit. From what should I expect when booking my storage, how much will it cost me, and where can I find cheap self-storage in Huston? This article provides answers for these common inquiries by providing details on pricing, location, and other related information.
What is a storage unit?
Storage units are spaces used for storage purposes. They have been around since the 1800s, and they have evolved to meet the needs of different people. In today's society, self-storage is seen as a solution for those who don't want to live in a home that takes up too much space or feel like their belongings need more room than their house can provide. Storage units also offer an affordable way to store large objects such as furniture or old cars that may be difficult to fit in a home.
Storage units can be rented monthly or by the day, depending on the individual's needs. Some lockers can be rented out to store any personal belongings that need to be kept safe.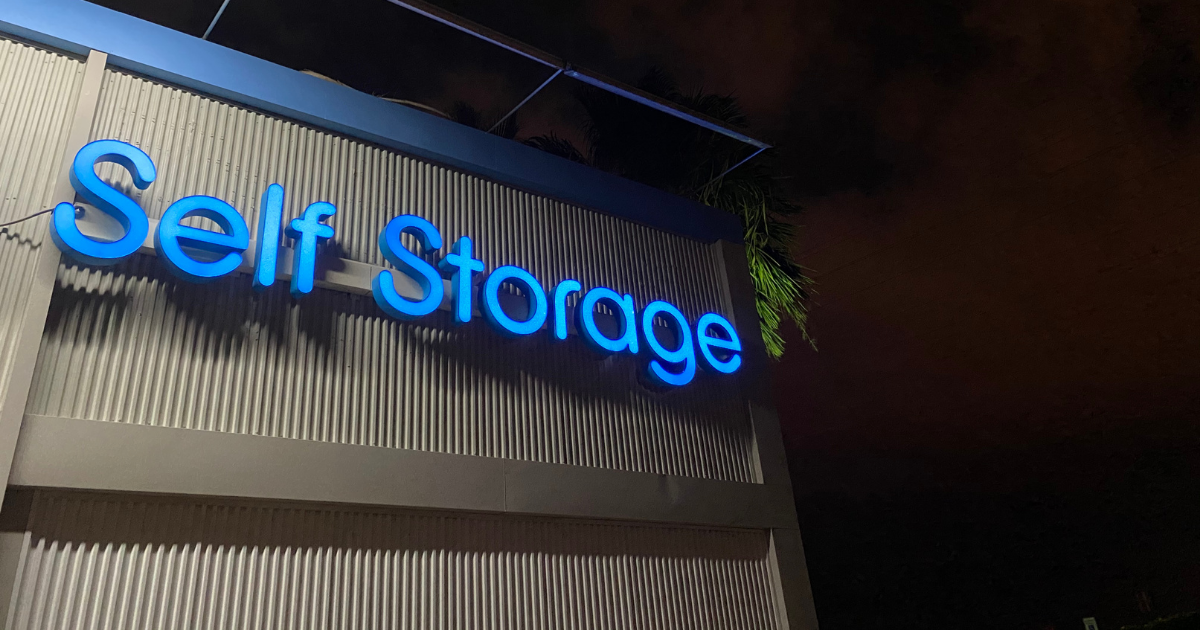 Who needs a storage unit?
Storage units are helpful for excess belongings. Many people keep their clutter in storage until they need it, then either sell or donate it. A self-storage is a great option for those who can't quite fit all of their possessions into one house or apartment.
Many people require self-storage units, but it is not always clear what type of person needs them. The types of individuals who require storage units include those about to move and renovators looking for temporary space during construction. If you are moving or renovating your home, renting a unit will help reduce the cost of storing items in advance that can be used once their new location has been finalized.
How secure are storage units?
Self-storage units are very secure, and most storage facilities have several systems to keep customers and their belongings safe.
A surveillance system also monitors storage units, and access codes to the facility are personalized for each customer. Additionally, storage facilities have heavy perimeter fencing designed to deter intruders from entering the site.
How long can I rent a storage unit?
The amount of time a person can rent a storage unit varies depending on the unit they are renting. Short-term units are typically only rented for one to three months, while long-term units are used for longer durations such as six or twelve months. There is also an option to have multiple short and long-term storage units that you may not know about yet, making finding the right size easy and convenient.
There are many reasons people need a storage unit to rent one. For example, people may need a storage unit for a short stint of time, or they may need it for long-term use, such as storing seasonal items, moving in and out of a new place, or just getting the space ready before buying something.
The length you choose will depend on your needs and how long it's expected to take you to complete the task at hand with a particular storage unit.
Is renting a storage unit possible on a weekly basis?
Rentals are month-to-month, and there is no minimum stay. Storage units can be rented weekly, depending on the location.
Renting a storage unit weekly is possible. Always read your contract carefully, and be sure to ask questions before signing the agreement, as there may be hidden fees that you are not aware of.
Is it mandatory to sign a long-term lease?
Renting a storage unit is usually short-term, so it's not mandatory to sign a long-term lease. Companies offer deals that last anywhere from three months to 12 months and sometimes more, depending on the company's current promotions.
If you rent a property for six months or less, the landlord will not require you to sign a long-term lease. However, if your rental agreement is longer than four weeks, then it would be mandatory that both parties sign a short-term monthly storage agreement as well as several discounts and exclusive deals.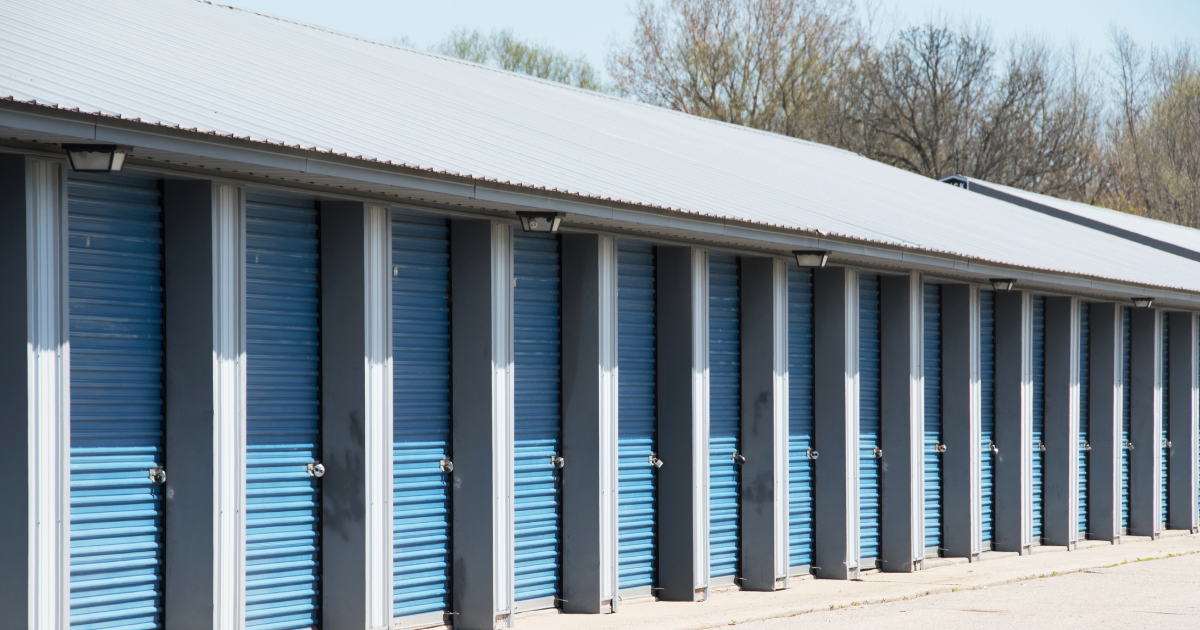 What types of storage are there?
A self-storage is a great option for those who need to store items that they don't have space in their home or office. There are several different types of self-storage designed to accommodate different needs. The most common type is the traditional self-storage unit with four walls, a roof, and a door.
Drive-up storage unit
Drive-up storage units are exterior and roll-up garage-style doors. They have large doors because they can accommodate items that need to be driven up into the unit with a car or truck. It also has large storage hallways for larger items.
This self-storage unit offers a convenient way to store and load heavy items such as furniture. The upper level of the unit means that it is also an indoor storage space for holiday decorations.
Climate-controlled storage unit
Most storage facilities offer climate-controlled units as an option. Climate-controlled is more expensive than a non-climate controlled unit but necessary for sensitive items. Not all storage units are climate controlled, and only certain types of storage are regulated by the government to be used for temperature-sensitive items like food or medication.
Climate-controlled storage units are available in many different shapes and sizes. They offer several benefits, including safe protections for your belongings, ease of access to locked goods at any time, and the ability to store items that fluctuating temperatures or humidity control may damage.
A climate-controlled storage unit is better than normal to avoid certain damages, such as mold and mildew, from accumulating on your items.
Outdoor storage unit
There are many storage units, and they all have different features. Outdoor storage units require you to enter the building, while indoor units can be accessed through a door or loading dock. There are also self-storage facilities that allow the unit to be driven up and unloaded.
Outdoor storage units are available for cars, RVs, and boats. Each unit type offers its own set of pros and cons. Yes, working vehicles can be stored in outdoor storage as well!
Indoor storage unit
There are six different types of storage units available. They include climate-controlled, indoor, drive-up, and outdoor units. Temperature-sensitive items should be stored in a climate-controlled unit to avoid damage because the temperature can change quickly. Ask about climate-controlled storage units when renting a storage unit, so you know what it is before deciding which one to use. The cost is more expensive than the standard price for an indoor or outdoor storage unit because they require less protection against natural changes in temperature and humidity levels that happen outside of their enclosures.
Indoor units are a convenient alternative to outdoor storage. They are often located on the ground floor or first level and offer their own set of pros and cons.
How much does it cost to rent a storage unit?
The monthly rate for a storage unit will depend on the size of the unit and the location. The cost is generally based on an annual contract which includes one month of free rent, so you don't have to worry about paying for your first month upfront.
Before renting a storage unit, key questions include the size, location, and availability. It's important to understand the rental price for individual units to estimate your costs well before signing on for any major commitment.
How long can you go without paying for storage?
Storage units can be rented month-to-month, with no contracts. Storage Units accepts checks, cash, money orders, and VISA or Master Card.
If you cannot pay your storage fee, contact the company and negotiate a payment plan. You will be in default if it is 30 days after the due date for which payments have not been made. A storage company can repossess items in 30-90 days.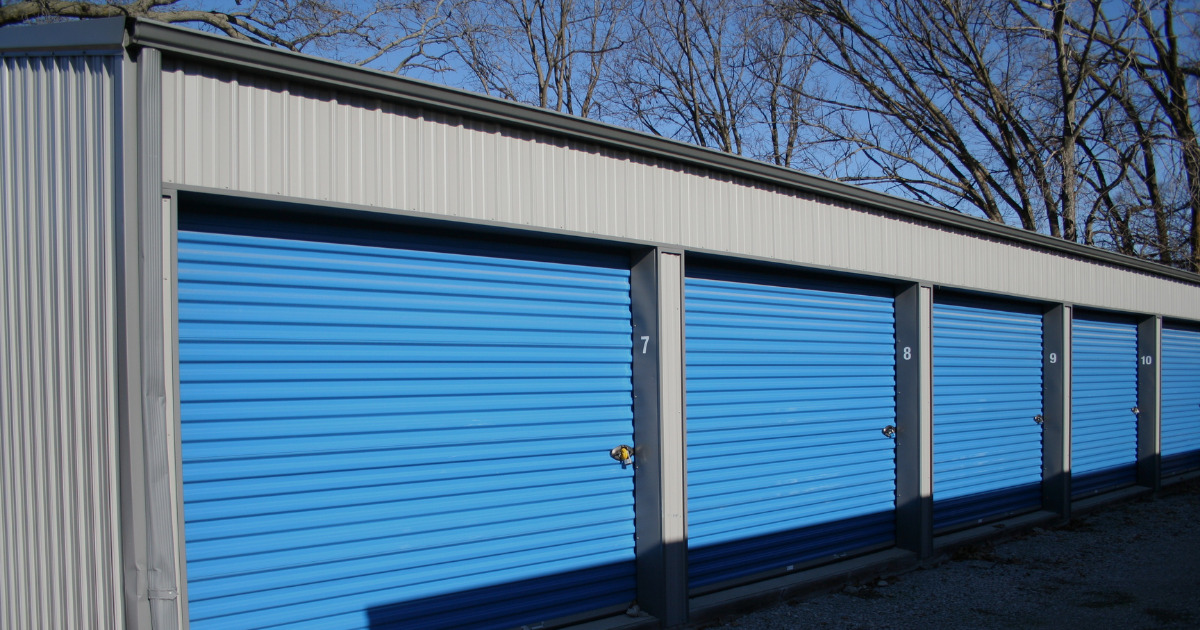 What are the typical sizes of storage units?
You might be wondering: "What size storage unit do I need?" Well, storage unit sizes vary depending on the company's size and its storage needs. For example, a small storage unit is about 10 feet wide by 15 feet deep. A large storage unit can be over 100 square feet in size.
The size of a storage unit can vary depending on the type, but most sizes are in square feet. Storage units with 10×10 and 10x 15 will be large enough to hold furniture or your entire house contents if you're moving out of an old home into another one. The 5×5 is a small storage unit perfect for storing personal belongings like books or clothes.
Are there forbidden items to store?
Self-storage facilities are not meant to store perishable items—contact facility managers before storing any items that could spoil, like food or flowers. No explosives, flammable materials, or hazardous goods are allowed in self-storage facilities by law.
A self-storage is a popular option for anyone who needs to store temperature-sensitive items. Several benefits come with climate-controlled storage units, such as freeing up space and the ability to keep an eye on your belongings at all times via cameras or security systems.
Storage units are great for those who need a place to store excess inventory, seasonal items, or office supplies. It's also an excellent cost-saving solution because of its low monthly rates and the convenience it provides by eliminating your storage needs in one location.
It is important to note that some companies prohibit certain materials from being stored inside their facilities due to safety concerns such as explosives, flammable chemicals, and hazardous waste products. If you have any questions about what can be stored at your unit, please contact the facility in advance.
What documentation do I need to provide to rent a storage space?
When renting a storage unit, you will need to provide your form of identification and proof of residency. If it is not possible for you to provide either form of documentation, then the leasing company has the right to refuse service.
If you need to find a storage space for your belongings, the documentation required is usually limited. In most cases, only a passport or driver's license will suffice for rental purposes. If you are unsure which documents should be included when renting a self-storage unit and what storage facilities may accept another type of identification, give them a call and ask them directly!
The tenant's name is on the lease, and only that tenant can sign it. The renter should also provide a copy of their driver's license, vehicle registration, and proof of insurance for themselves and the property.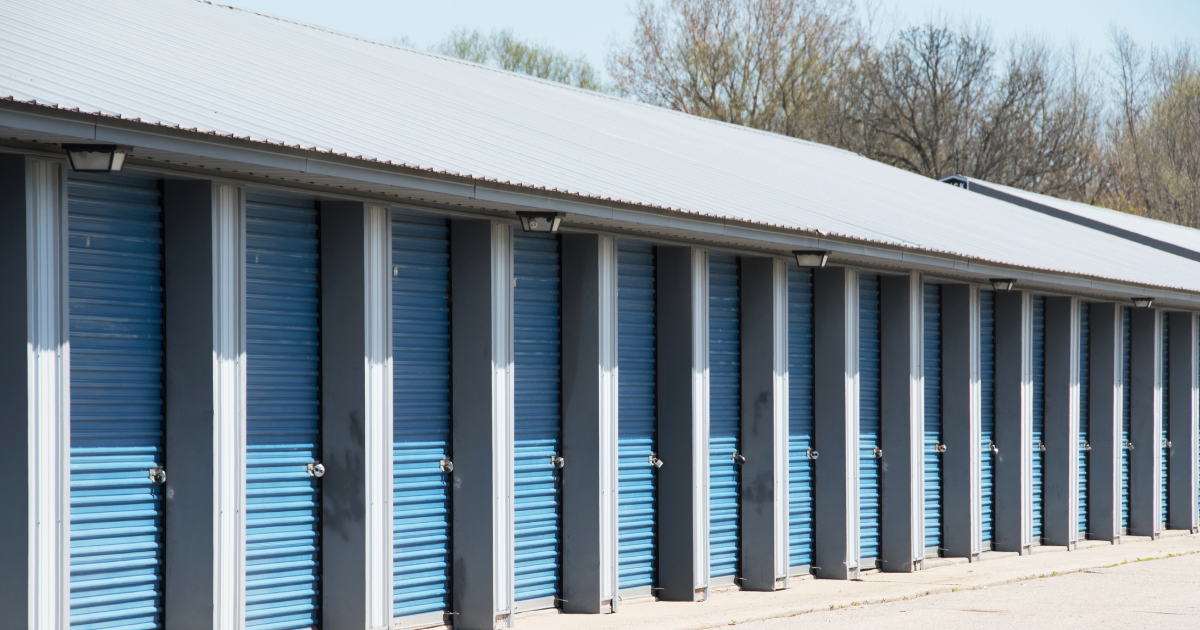 How often can I access my storage unit?
A storage unit is for personal items. You will not be able to access the unit during business hours since it's designed for people who live in the area and want easy access to their belongings. A storage unit allows you to store items that are no longer needed or wanted. However, the more frequently you access your units and pack them up can cause unnecessary wear-and-tear on both the property and its contents.
Generally, people only need to visit their storage unit once every month or two for checkups before storing new goods in it rather than packing them full of old ones.
It is important to know how often you will access your storage unit. A common question that people ask when considering renting a self-storage facility and storing items in them is the frequency of visits allowed with delicate or expensive items? The answer depends on the company's policy, but it usually falls into two categories: frequent and occasional visits.
Frequent visitor means that there are no restrictions on who can come to see their belongings at any given time; occasionally visiting means that only the people on the list are allowed to see their items without an appointment.
If you want to access your storage unit more often, there are a few options. You can pay for the service of coming out and unlocking it with an electronic key, or you could use USPS mail-in document delivery, which is free if the company accepts this type of service.
The peace of mind that comes from knowing where your personal belongings are stored will make up for any inconvenience caused by scheduling visits when they aren't in use.
Is storage unit insurance necessary?
Insurance for storage units is necessary for most companies, but it's not always required. Some larger self-storage companies require insurance to protect them from liability and theft of their contents.
The insurance company needs to provide proof of insurance and a third-party provider for storage unit renters. This is because it's important to know that your belongings are safe when storing them in the self-storage facility.
An example of this will be if you have a damaged storage unit in the event of a flood, tornado, or another natural disaster. Storage unit insurance can cover damage to your possessions and protect your personal belongings when something unexpected happens during their stay at the self-storage facility. If there is an act of vandalism or theft, it will also help you recover from any losses incurred by these events.
How do I file a claim if I suffer a covered loss?
Self-storage facilities have storage units outside the facility, so if an item is damaged during transport or stored at the facility, it can be covered by insurance.
If you are renting a unit, your personal property will not be covered by your homeowners' or renters' policy in case something happens to it. When renting a storage unit, you are provided with insurance coverage that satisfies your lease obligations and monthly premiums. The operator may receive remuneration for its administrative services.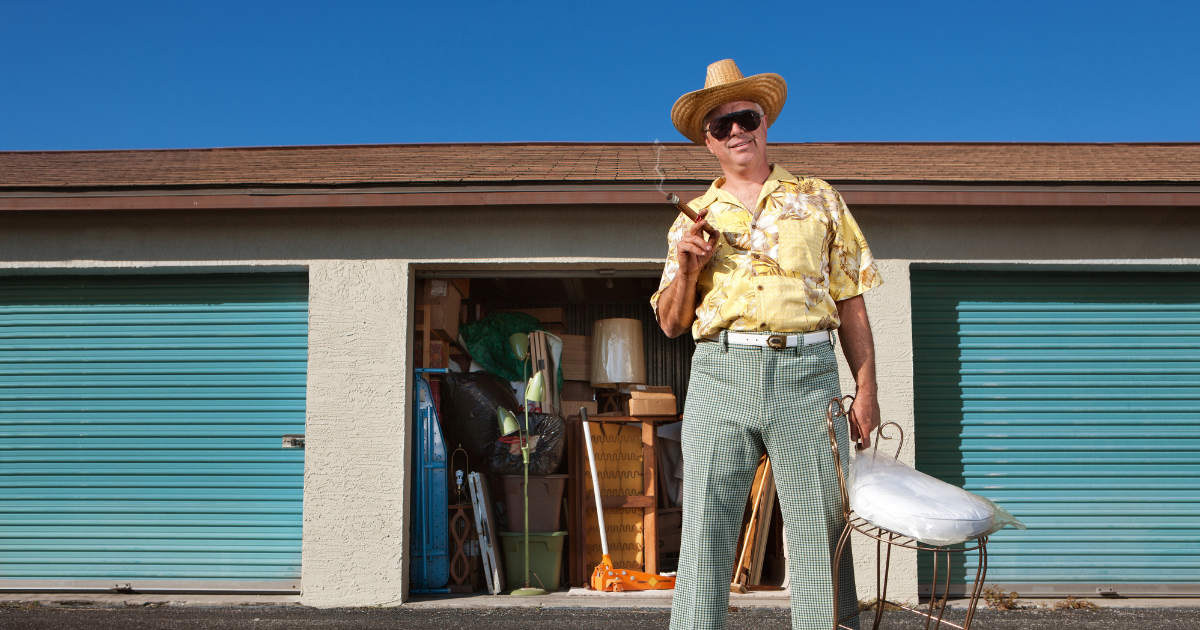 Who else can access my storage unit beside me?
If you're renting a storage unit, it's important to know that your belongings are private and will be secured with your lock and key. Our policy is not to give any person who isn't on your rental agreement access.
As a renter, you can choose to divulge your unit number, key, and gate-code access to any one of your choosing as long as you're comfortable with them accessing your storage. It's important when renting self-storage units that the company has an authorized user privileges form for storing names.
As a storage unit tenant, you are entitled to the content stored in this unit. However, suppose another person or entity has access without your permission, and they have not done so with written consent. In that case, it can be considered an illegal trespass on your property.
Is it possible to rent a storage unit over the phone or via the internet?
The best way to ensure your safety, and that of others, is to rent with a secure facility in mind. You may reserve a storage unit over the phone or online. If you decide to rent a storage unit over the phone or via the internet, take extra precautions and make sure you do ample research on the storage facility before divulging any of your information to the or before signing a contract.
What if I lost my key?
If you lose your key, it's important to know that the lock is designed in a way where cutting through it won't damage any of its parts. That means if you're trying to cut your lock, there are risks involved because the slide bolt and door may be damaged. You could call the office and ask them if they have found it yet, or go down and see if someone can give up theirs. If neither of those options works for you, then use bolt cutters to break into the lockbox and take out your key.
Latest posts by Melanie Maxwell
(see all)