Storage Solutions: Why You Should Consider Renting a Self-Storage Unit for Your Ecommerce Business
Storage Solutions for eCommerce Businesses
Offsite commercial space can be a great option for your ecommerce business, but it's important to weigh all of your options before deciding. There are various factors to consider, such as price, convenience, and security. For example, you might be tempted to try and save money by storing your inventory in a less expensive or more convenient location, but this could cost you more in the long run. Make sure you consider all of these factors when deciding on a storage solution for your business.
We understand your concerns and pride ourselves on being the personal storage option for flexibility, affordability, and convenience. There are various storage unit sizes to fit your needs and month-to-month leases, so you can store your belongings for as long or short as you need. In addition, most storage facilities' locations are open seven days a week for your added convenience!
What are inventory storage solutions?
Inventory storage solutions are a way for businesses to store their excess inventory safely and securely. By using a storage solution, companies can free up space in their office or warehouse and keep their inventory organized and accessible.
There are many inventory storage solutions on the market, and each has its benefits and drawbacks. It can be tough to decide which one is right for your business, but knowing what they are and what they are can help make the decision easier.
Inventory storage solutions help businesses store, manage, and track inventory. They come in many different forms, but all offer some way to keep track of what you have in stock and when you need to order more. Some also allow you to forecast future demand to prepare for busy seasons ahead.
Choosing the right inventory storage solution is important for ecommerce businesses. Too little inventory can result in stock-outs — and missing out on potential online sales — too much can lead to spending too much money on storage. Finding a solution that balances your needs is key to success.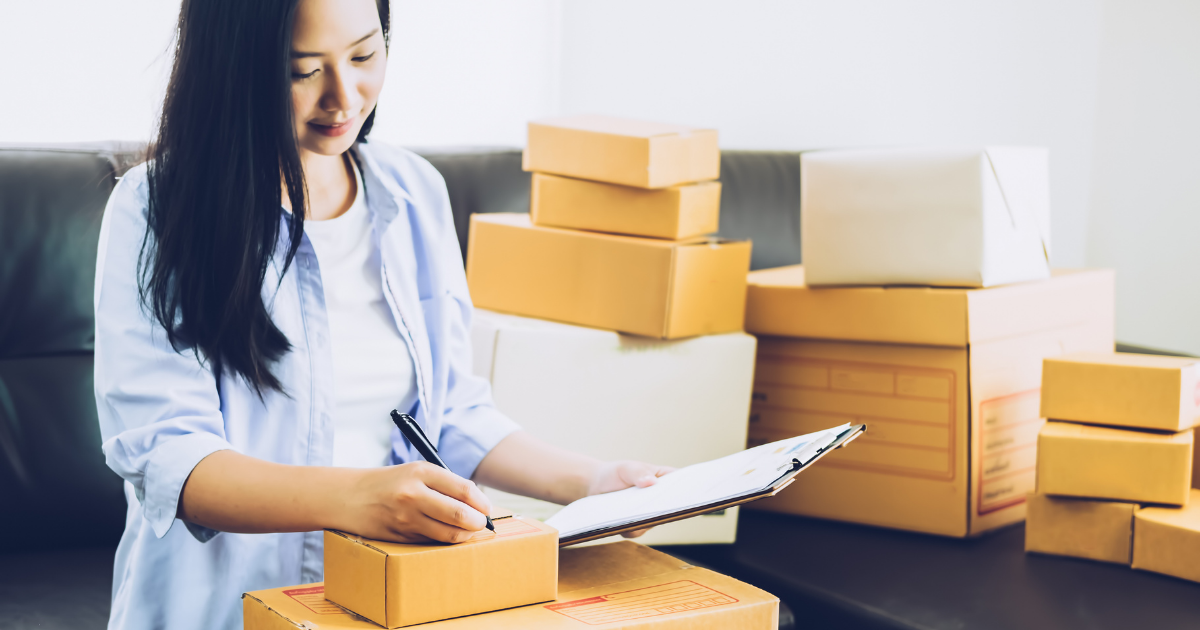 3 types of inventory storage solutions
When it comes to inventory, there are three ways to store your products: at home, in a warehouse, or partnering with a fulfillment provider.
Storing your inventory at home is the most common option for small businesses, but you will need to consider other options as your business grows. For example, warehouses provide more space and can be cost-effective, but you need to ensure you have the right equipment and staff to use them efficiently.
Partnering with a fulfillment provider is often the best solution for established businesses. These providers have the space and resources you need and can help you save time and money. They also offer additional services like order management and transaction tracking, which can be helpful for ecommerce businesses.
Self-storage
Self-storage is a common choice for businesses, especially when first starting. One type of self-storage is at home, in your closet, or with a storage facility. Hammad Assan has over 20 years of experience in customer service and sales positions that help him operate a self-storage facility efficiently and profitably. Jiffy Self-Storage has been recognized and awarded a perfect A+ rating from the BBB. Jiffy Self-Storage's tenants greatly appreciate their CEO's dedication to exceptional customer service.
Beginners may have difficulty understanding the difference between mini-storage and self-storage. However, blog categories are a helpful way to organize your blog content. This will help potential customers understand what you offer and how you can help them.
Traditional warehousing
Traditional warehousing is a tried-and-true solution for growing ecommerce businesses. It comes with a 10% rate hike in 2021, but it's more professional than self-storage and can scale as your business grows. You have more control over inventory management in traditional warehousing, but there's less flexibility in space and time.
3PLs
When it comes to fulfilling orders and managing inventory, many retailers feel overwhelmed and choose to manage the process in-house. Unfortunately, this can be a complex and costly decision involving hiring employees, purchasing or leasing warehouse space, and implementing an inventory tracking system.
A 3PL offers a solution to retailers who want to avoid the complexity of running their fulfillment operations. A 3PL manages inventory, picking, packing, and shipping orders by themselves. Enterprises should partner with a 3PL when they need help efficiently manage their inventory and fulfillment process, so orders get out as soon as possible.
3PLs are an efficient way to store inventory and perform fulfillment services for your company. Delivery costs can be reduced with 3PLs because they have multiple fulfillment centers. In addition, inventory tracking and management tools are available and security options that you might not have access to otherwise.
The benefits of using a 3PL include providing expertise, resources, and partners who can assist in logistics needs while also giving up control over inventory storage or operations management duties related to the process.
If you're looking for an inventory storage solution that can save you time and money, consider using a 3PL.
Best inventory storage option
When it comes to inventory storage, there are three main types of solutions: self-fulfillment, warehousing, and a 3PL.
Self-fulfillment is when the business holds and manages its inventory. This option can be attractive for businesses that want more control over their stock and operations. However, there are several downsides to self-fulfillment: it can be costly to set up and manage an in-house fulfillment operation; it can limit the business' ability to offer same-day or next-day deliveries because order fulfillment is too slow difficult to navigate seasonal fluctuations.
A 3PL offers more benefits than self-fulfillment and warehousing, including streamlining processes and minimizing steps to avoid customer delays. A 3PL provides services and expertise such as inventory management, technology, and general expertise. When the business is outgrowing its current space to accommodate either volume or breadth growth, it can restrict same-day or next-day deliveries because order fulfillment is too slow. A 3PL may also manage seasonal fluctuations such as Black Friday promotions and navigate complex distribution channels (i.e., Amazon).
Omni-channel refers to an inventory storage solution that runs across every channel, thus optimizing returns. When businesses adopt an omni-channel approach, they can sell through any sales channel and fulfill orders from a single inventory pool. This can be a challenge for businesses that have historically relied on certain channels (e.g., brick-and-mortar stores) to generate most of their sales.
Expert advice and scalable automation is the best option for order fulfillment when overcoming challenges such as high return rates. In addition, automated solutions can scale with businesses as they grow in size and complexity.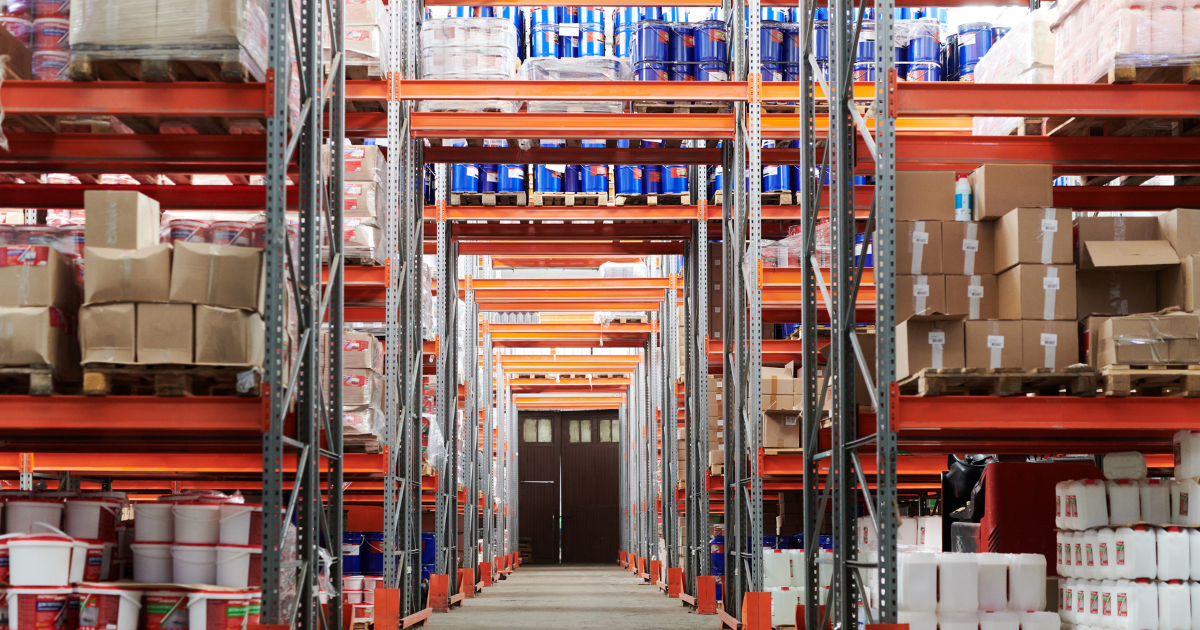 4 tips for inventory storage
Inventory storage is necessary for any business that sells physical goods. The complexity and need for inventory storage will vary from company to company based on sales volume, location, product attributes, etc… It can be difficult to know which option works best given the variety of options available in the industry. However, here are four tips that might help make the decision a little easier:
1. Consider using cloud storage solutions or a commercial third-party provider. This will allow you to store your data offsite and avoid potential damage to your products in a disaster.
2. Make sure you create individualized security policies for each product in your inventory. This will help protect your products against theft or unauthorized access.
3. Store all of your products in the same location, but use multiple locations if necessary to reduce complexity and avoid potential errors with inventory management processes.
4. Store data files separately from log files, so they don't get confused or lost during database maintenance periods
Set reorder points for all SKUs
You should always be prepared for the unexpected when it comes to inventory. This means having a plan for when stock runs low and needs to be reordered. One way to do this is to set reorder points for each of your SKUs. This will help you anticipate shortages before they happen and ensure that you never run out of a product. You can also store your inventory in a central location for easy retrieval and set reorder points before any shortage occurs.
Implement inventory management and tracking
Software exists to manage and track inventory, including the ability to conduct audits. Spreadsheets are still used for reporting but have fallen out of favor with affordable software for most businesses. Inventory management software helps with forecasting future demand. An inventory storage system can help store and manage inventory from a 3PL.
They offer years of experience and have ample resources to help you manage your inventory, shipping, and fulfillment processes. The 2 tips for inventory management are pros and cons. 3PLs can optimize shipping costs, have multiple fulfillment centers, and provide tracking tools. In addition, they will provide expertise, resources, and partners to help you run your business smoothly.
Know when to upgrade
When you're ready to take your business to the next level, it's time to upgrade to a premium WordPress theme. Upgrading to a premium theme gives you access to a wider range of features, including powerful design options, advanced customization, and premium support.
If your storage solution isn't working for you, it may be time to upgrade before big sales. This is important so that you can optimize efficiency as quickly as possible. However, there are a few things to keep in mind:
– Make sure you have the budget for an upgrade
– Plan and test the new system before putting it into production
– Train your team on how to use the new system
Perform inventory checks often
Inventory checks are a way to make sure you have just enough inventory. They also help ensure that inventory is accounted for and protected from theft or damage. Performing these checks regularly can save you time and money in the long run.
When 3PLs assist in fulfillment, consumers aren't responsible for running the full-scale operation. Instead, the 3PL handles all logistics, so it's one less thing you need to worry about. This can be especially helpful if you're starting and don't have the workforce or resources to do everything yourself.
3PLs are companies that specialize in storing and managing inventory. They have decades of experience to share with a new business owner. They can help streamline the fulfillment process by prioritizing efficiency and getting orders out as soon as possible. Many 3PLs can optimize your deliveries and save on shipping costs.
You give up control over inventory, but you get fulfillment expertise, resources, and partners in exchange. The pros outweigh the cons for many companies because they are so easy to implement, and there is a likelihood of supply chain optimization that comes with it.
Inventory management can be a time-consuming process, but it also has the potential to increase revenue. If you're feeling overwhelmed, consider hiring an expert knowledgeable in inventory storage who can advise on how much space you need for your business. This will free up more of your time to focus on growing your company.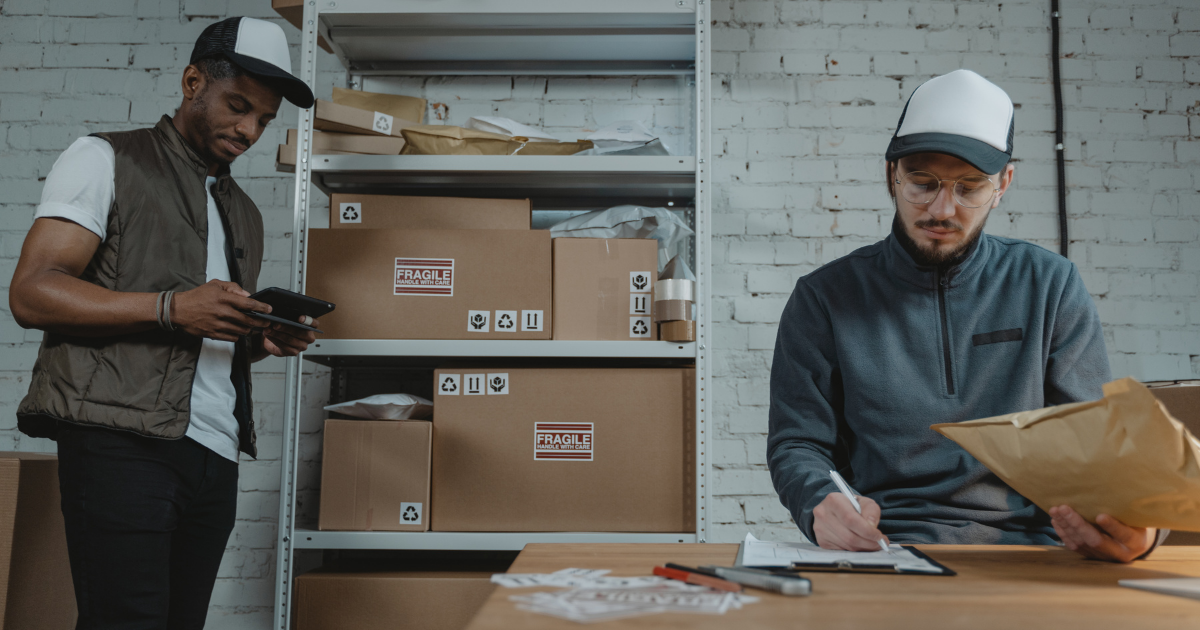 What are the benefits of self-storage for eCommerce sellers?
Self-storage can benefit eCommerce sellers in a few ways. First, it can help store excess inventory, which can free up space in the seller's warehouse and help to reduce inventory costs. It can also help seasonal store items, which can help reduce the amount of storage space needed during the off-season.
Flexible terms
Storage units can be booked in various sizes with varying prices, making it easy to find the perfect fit for your needs. This flexibility also allows you to change the size of your unit as your business grows or changes. Additionally, self-storage facilities often have longer opening hours than traditional post offices, so you can access your belongings when convenient for you.
A place to store seasonal items
Self-storage can be a great place to store seasonal items. For example, you may want to store your holiday decorations in a self-storage unit during the summer, so they are out of the way. This can also be a good option for people who live in small apartments and do not have the space to store their seasonal items. Another benefit of using self-storage is that it frees up space in your home or business premises to use for other purposes.
Work/life separation
By using a self-storage unit, you can store all of your business supplies and inventory in one place without having to worry about cluttering up your home or office. This can be especially helpful if you don't have much space at home or if you need to keep your workspace organized and clutter-free. Additionally, self-storage can be a great way to protect your belongings from damage or theft. If you're ever out of town or unable to access your home or office, you can rest assured knowing that your inventory is safe and sound in your self-storage unit.
Free up space
Selling online can be a great way to make extra money, but it also comes with its challenges. Perhaps one of the biggest challenges is finding enough space to store all of your inventory. This is where self-storage units can come in handy.
Self-storage units provide flexible warehousing to eCommerce sellers. This means that you can upgrade or downgrade according to your needs. In addition, SPS storage units offer many different options for warehouse space, including climate-controlled and seasonal stock stockpiles.
With flexible warehousing, you can keep your inventory neatly organized and easy to access. This is important for sellers who need to be able to find and ship items to their customers quickly.
SPS also provides quality on-site management that ensures pests and leaks are not present in self-storage units. In addition, SPS uses automation to accomplish tasks that would have taken more time with manual methods. This means that you can free up more time to focus on your business.
Overnight self-storage is a cost-effective solution for eCommerce sellers. This means that you can keep your inventory neatly organized and easy to access. Overnight self-storage also offers flexibility and simplicity in inventory management for sellers. With this option, you do not have to worry about finding time to drop off or pick up your items from the storage unit. All you need to do is schedule a time for us to pick them up, and we will take care of the rest.
Save money
One of the benefits of self-storage is that it allows businesses to save money. Storage is provided for a flat rate and does not incur additional hidden fees. This can be helpful for businesses that are looking for ways to cut costs. In addition, the savings from renting a storage unit allows eCommerce sellers to focus on product quality instead of managing storage costs. Businesses in Toronto are always looking for new ways to boost productivity, cut expenses, and increase profits. Self-storage can help businesses in various ways, including boosting productivity and cutting costs.
Improved security
Most eCommerce businesses have lost products to theft before. A study by the National Retail Federation found that shoplifting and employee theft cost US retailers $44 billion in 2017. Inventory safety can be ensured with self-storage units that provide 24/7 video surveillance and individual alarms for each storage unit.
In-home burglaries occur on average every 30 seconds, so the benefits of this type of storage unit are clear in an environment where you want your inventory safe.
Storage facilities handle safety measures very seriously, with patented tri-cam locking systems and high-definition surveillance. Look no further than self-storage units if you're looking for a safe and secure place to store your inventory.
Latest posts by Harley Carr
(see all)